Hola, quiero compartirles mi colaboración en el FANGTASIA BLOG TRAIN, de Sophisti Scraps.
Mi colaboración es un Scrap Kit Tagger Size. Los trabajos de todas las chicas son sensacionales, aquí presento el mío, espero que lo disfruten!
Hello, I want to share my collaboration in the BLOG TRAIN FANGTASIA of Sophisti Scraps.
My contribution is a Tagger Size Scrap Kit. The work of all the girls are great, here is mine, I hope you enjoy it!
FANGTASIA BLOG TRAIN - PREVIEW ELEMENTS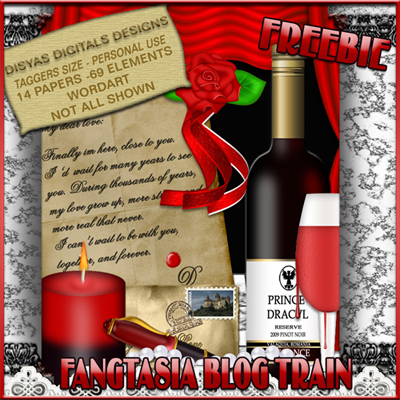 FANGTASIA BLOG TRAIN - PREVIEW PAPERS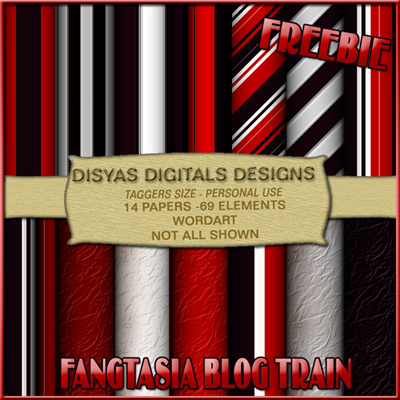 DOWNLOAD
Other link to download:
BLOG ROLL
Toni's Scraparoni
A Taggers Scrap
Sophisticated Scraps
Digicats (and Dogs)
Scraps
by j0eswife
Kirsty's Scraps
Missy Lynn'S Scraps & Tuts
Cora's
Creations
Designs
by Silky
Designs by
Funky Fever
Tyger's Tidbits
InToxxiKated InTenTionz
Hutch's Baby FIC Scraps
Nette and Sherra's Scraps
Disya's Digital Designs
<----
YOU ARE HERE (TU ESTÁS AQUI)
Sugar Kissed Scrapz
Crystal's Cottage Scraps
Gothic Inspirations